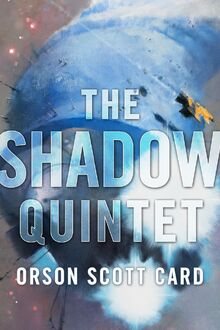 The Shadow Saga, also known as the Shadow Quintet, the Shadow Series, or the Bean Quartet/Quintet, is a series of novels that follow the story of Julian "Bean" Delphiki II, starting with his life on the streets of Rotterdam, to his training in Battle School, to after the end of the Third Formic War and his life with Petra Arkanian.
Novels
The Shadow Saga consists of the following books:
Adaptations
Some of the stories in the Shadow Saga have been adapted into other forms of media.
Comics
Community content is available under
CC-BY-SA
unless otherwise noted.