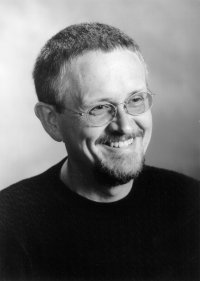 Orson Scott Card is an American author and columnist, most widely known for being the author of the novel Ender's Game and most other Enderverse media. Besides these and other science fiction novels, Card writes contemporary fantasy (Magic Street, Enchantment, Lost Boys), biblical novels (Women of Genesis), the American frontier fantasy series The Tales of Alvin Maker (beginning with Seventh Son), poetry (An Open Book), and many plays and scripts.[1]
He collaborated with Aaron Johnston on the Formic Wars: Burning Earth and Silent Strike comic books, and later on the First Formic War Trilogy. He is currently writing side-by-side with Johnston on the Second Formic War Trilogy, with the first book, The Swarm, already released on August 2, 2016.[2]
Card was born in Washington and grew up in California, Arizona, and Utah. He served a mission for the LDS Church in Brazil in the early 1970s. Besides his writing, he teaches occasional classes and workshops and directs plays. He recently began a longterm position as a professor of writing and literature at Southern Virginia University.[1]
Card currently lives in Greensboro, North Carolina, with his wife, Kristine Allen Card, and their youngest child, Zina Margaret Card.[1][3]
Trivia
His favorite novel in the Enderverse is Shadows in Flight due to its emphasis on fatherhood. He wrote it shortly after he experienced a stroke, making him re-evaluate his life and what was most important to him.
Links
Community content is available under
CC-BY-SA
unless otherwise noted.