Welcome

Welcome to the Ender's Game Wiki!
The ultimate resource for the universe of the Ender's Game series that anyone can edit.
This wiki has 632 articles with 22,375 edits made since June 15th, 2006.
Help the Wiki!
This wiki is for fans of the Enderverse. We strive to be the best Ender's Game resource on the internet, but we need your help! If you see an error on a page, or have information that's not present on the site, please add it here!

If this is your first time on the wiki, check out these pages:

Community Hub - The main hub for the Ender's Game Wiki!
Style Guide - Learn about the wiki's writing style.
Templates - Before adding a new page, look here for pre-made templates.
Stubs - These pages need more information. Please add to them!
Needed Pages - Pages that haven't been created yet, but are linked to on the wiki.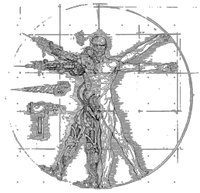 Science Fiction Literature
Go to these sites for info or for help with your own wiki!
Dune • Ender's Game • The Expanse • Hitchhiker's Guide to the Galaxy • Honor Harrington • Ready Player One • Red Rising • Renegades Duology • Wild Cards
Want your community included? See how!

Community Links


Featured Article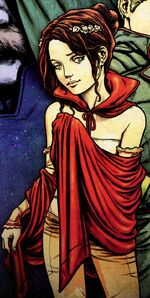 Alessandra Toscano was a passenger on the IFcoltrans1 and later a colonist on the planet of Shakespeare. She is a main character in the novel Ender in Exile. Alessandra was born in Monotoli, Italy in 13 BX. Her mother, Dorabella Toscano, got pregnant with Alessandra at age 15 and married the boy, a poor bike messenger. Soon after Alessandra was born, her father died and Dorabella was disowned by her mother. Dorabella saw the world as a kind of fantasy and referred to herself and Alessandra as "fairies", leading to Alessandra having a unique childhood.